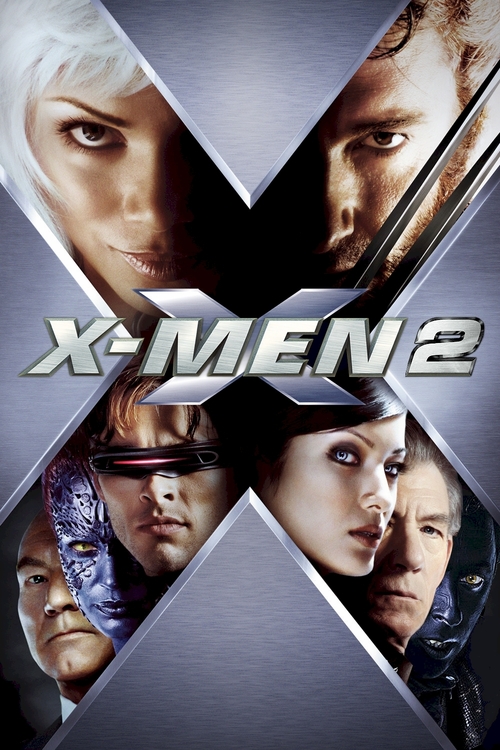 X2: X-Men United (2003)
The time has come for those who are different to stand united.
Status
Released
SHDb Rating
7.4

/ 10




16 ratings

Universe
EMCU - Extended Marvel Cinematic Universe (2000-2019 Movies)
Runtime
133min.
Story
Professor Charles Xavier and his team of genetically gifted superheroes face a rising tide of anti-mutant sentiment led by Col. William Stryker in this sequel to the Marvel Comics-based blockbuster X-Men. Storm, Wolverine and Jean Grey must join their usual nemeses Magneto and Mystique to unhinge Stryker's scheme to exterminate all mutants.
Characters in X2: X-Men United (2003)