Darkman III: Die Darkman Die (1996)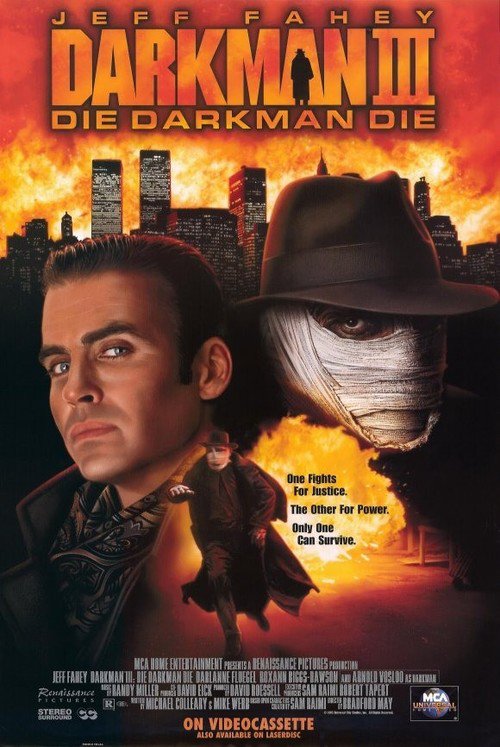 Darkman III: Die Darkman Die (1996)
One fights for justice. The other for power. Only one can survive.
Status
Released
SHDb Rating
5.5

/ 10




3 ratings

Universe
Darkman - Darkman Movie Universe
Runtime
87min.
Story
Darkman, needing money to continue his experiments on synthetic skin, steals a crate of cash from drug lord Peter Rooker...
Characters in Darkman III: Die Darkman Die (1996)